CELEBRATING TEN YEARS; Scott Nixon, Joinery Director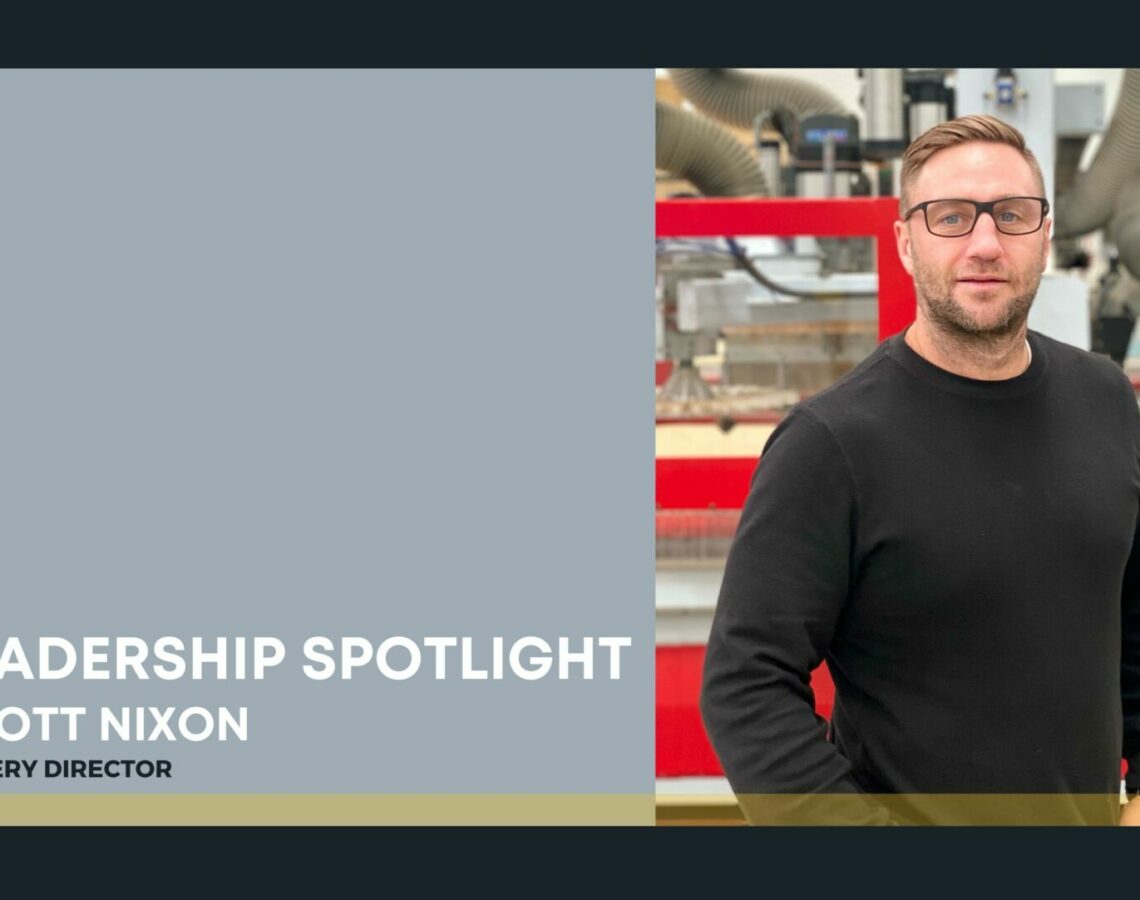 Celebrating 10 years with Scott Nixon, Joinery Director
What a difference ten years can make! From a single CNC Machine and panel-saw to a 2,000sqm manufacturing facility, Scott Nixon has always focused on creating a culture where employees are inspired to come to work. Read on to learn more about what the last ten years have looked like for Scott and his hands-on transformation of the Intermain manufacturing facility.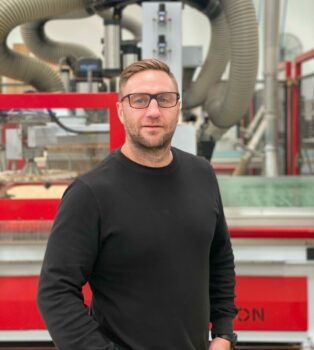 While completing your Certificate in Furniture Making, did you ever envision running a 2,000 sqm manufacturing division in Australia? 
To begin with, not at all – it's been a crazy ride! Initially, I studied sports and fitness before getting involved in the industry. However, once lured into the trade, and having completed my apprenticeship, my eyes were open to the craftmanship and opportunities that commercial joinery presented
I gained experience in various factories before working with Intermain. As a result, I had hands-on experience, learned the ins and outs of production, and saw what worked and what didn't. I knew early on I wanted to operate a commercial workshop. I had a vision for an innovative, efficient, clean factory and, most importantly, wanted to create a great culture where employees enjoyed showing up to work each day.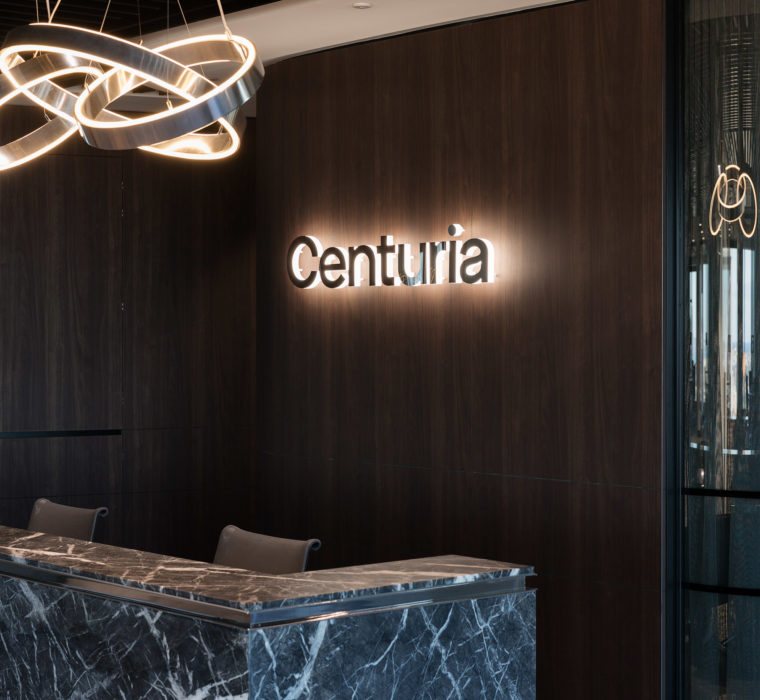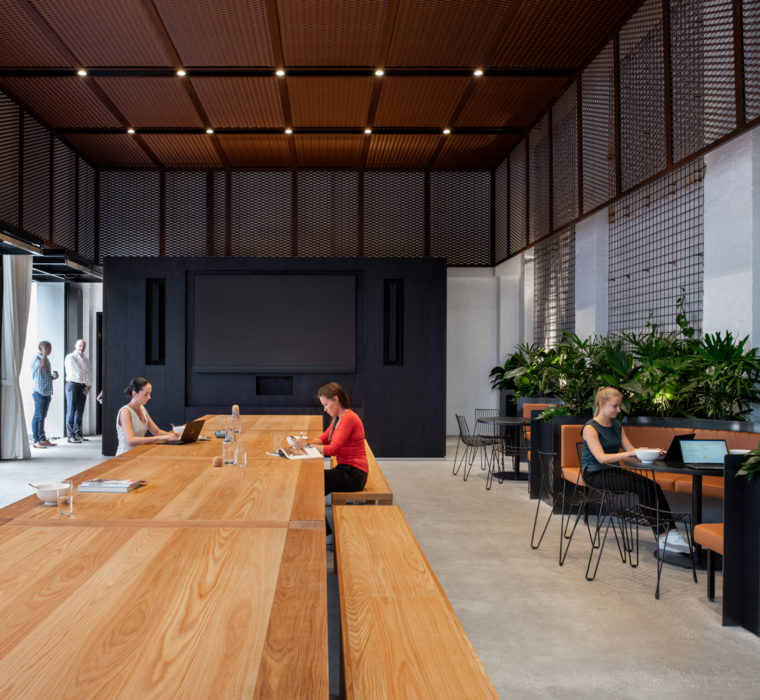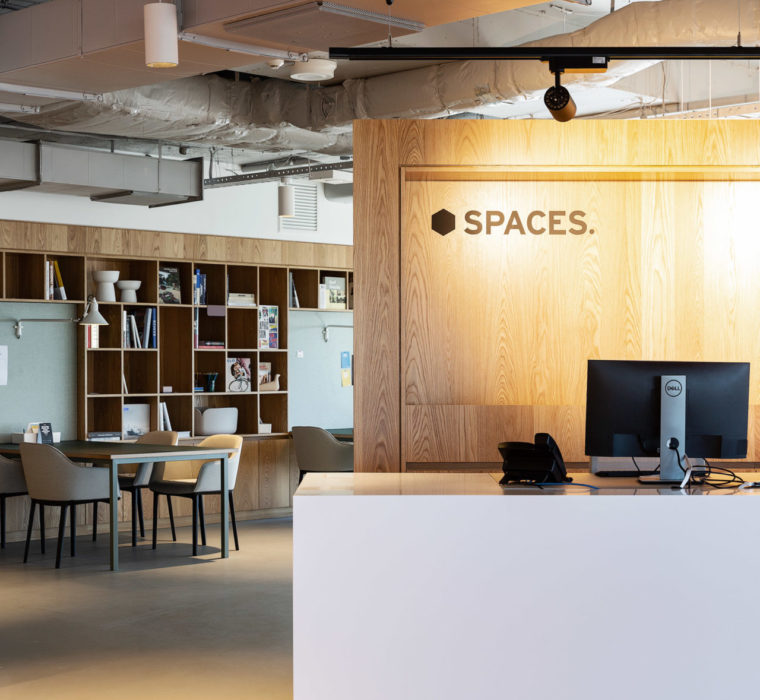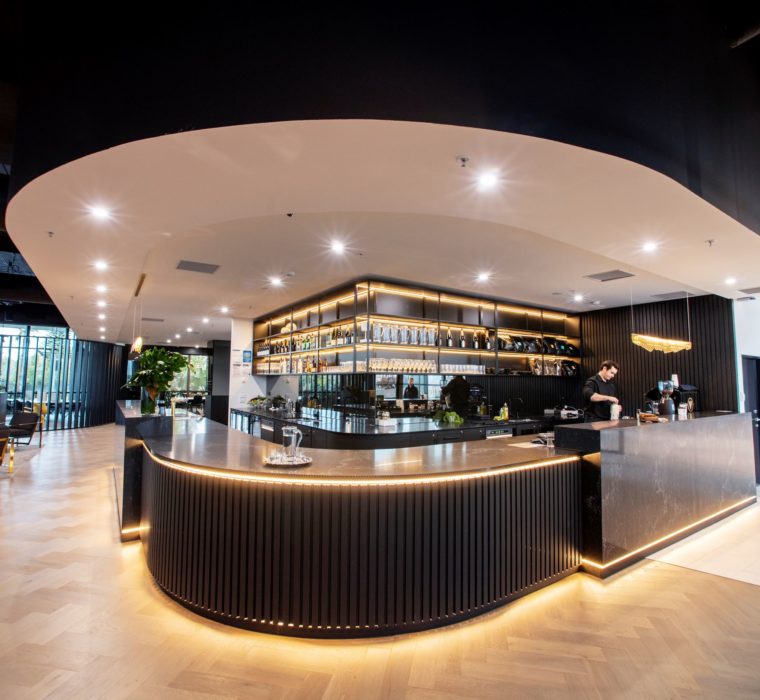 How have you seen the Joinery workshop evolve over the last ten years?
Growth! In the last ten years, our Joinery department has gone from manufacturing one-off standalone pieces to national roll-out packages (we're currently working on 100 SIXT stores across Australia). We've grown from seven employees to approximately forty team members servicing our national projects.
When I started in 2012, we operated simple drafting software, one CNC machine, one panel-saw and a small edge bander. Today, we have a 2,000 sqm factory with a fully automated storage system integrated with Woodtron auto-label CNC machines, multiple edge banders and saw panels. Our CAD software has also undergone a considerable transformation; we have a team of eight full-time draftsmen to keep up with demand.
Our focus has been on producing large scale joinery more efficiently, and as a result, our capacity to take on larger projects has increased year on year.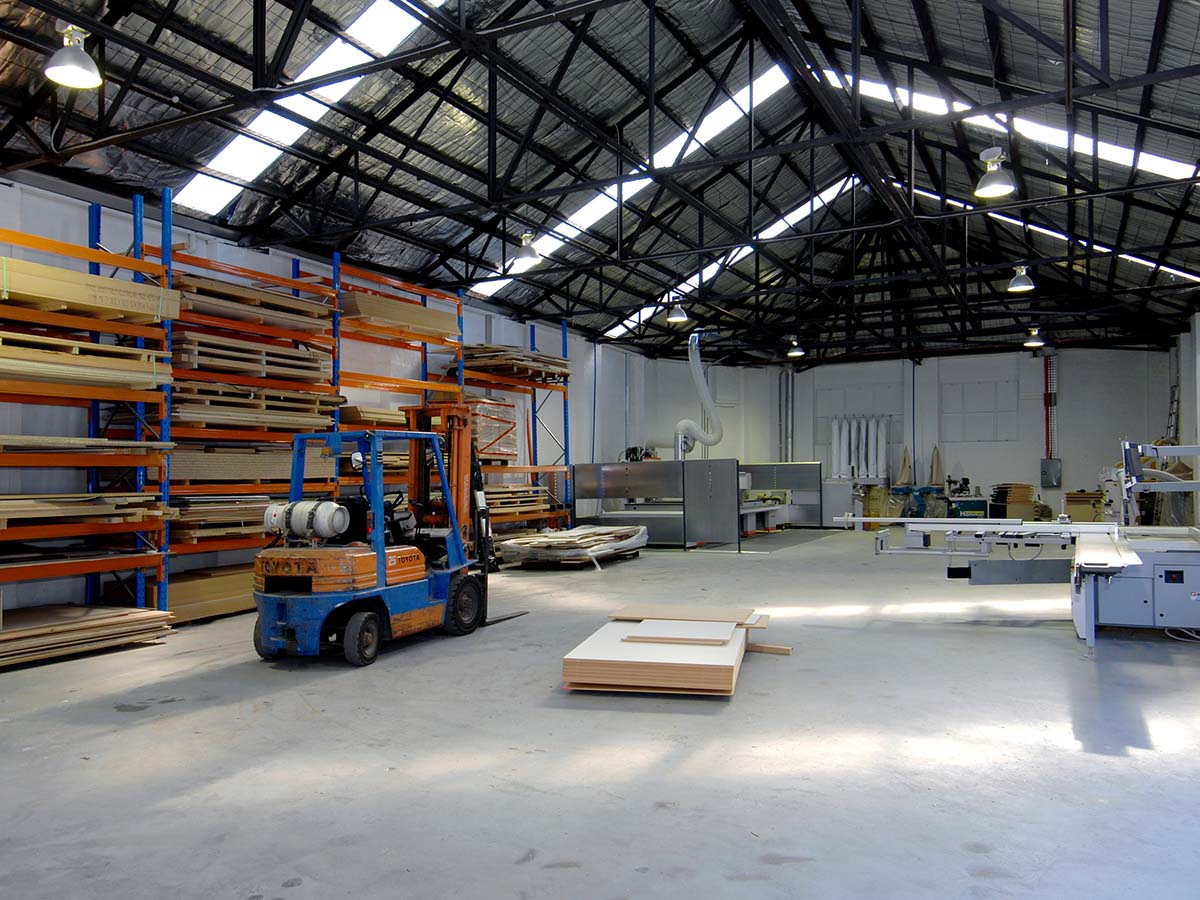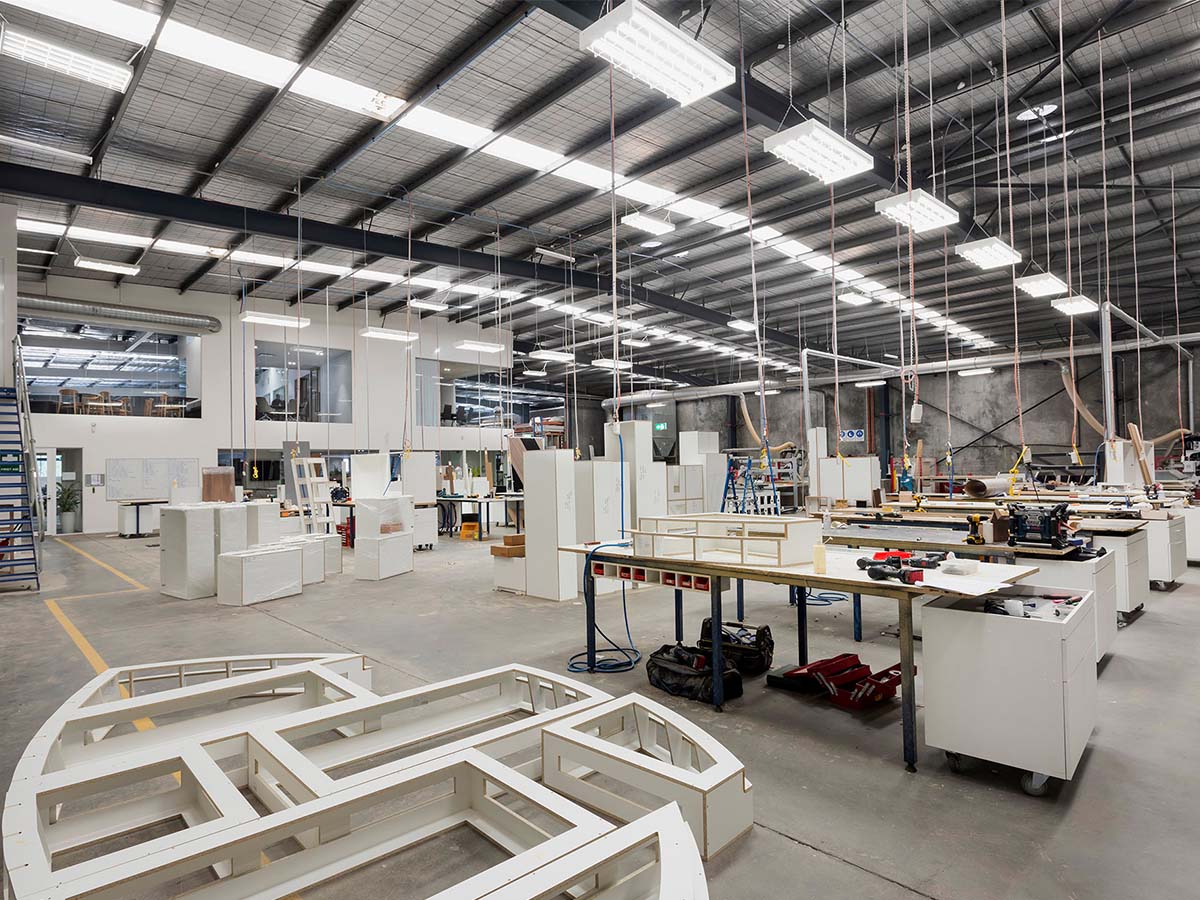 2022 | Bourke Road, Alexandria facility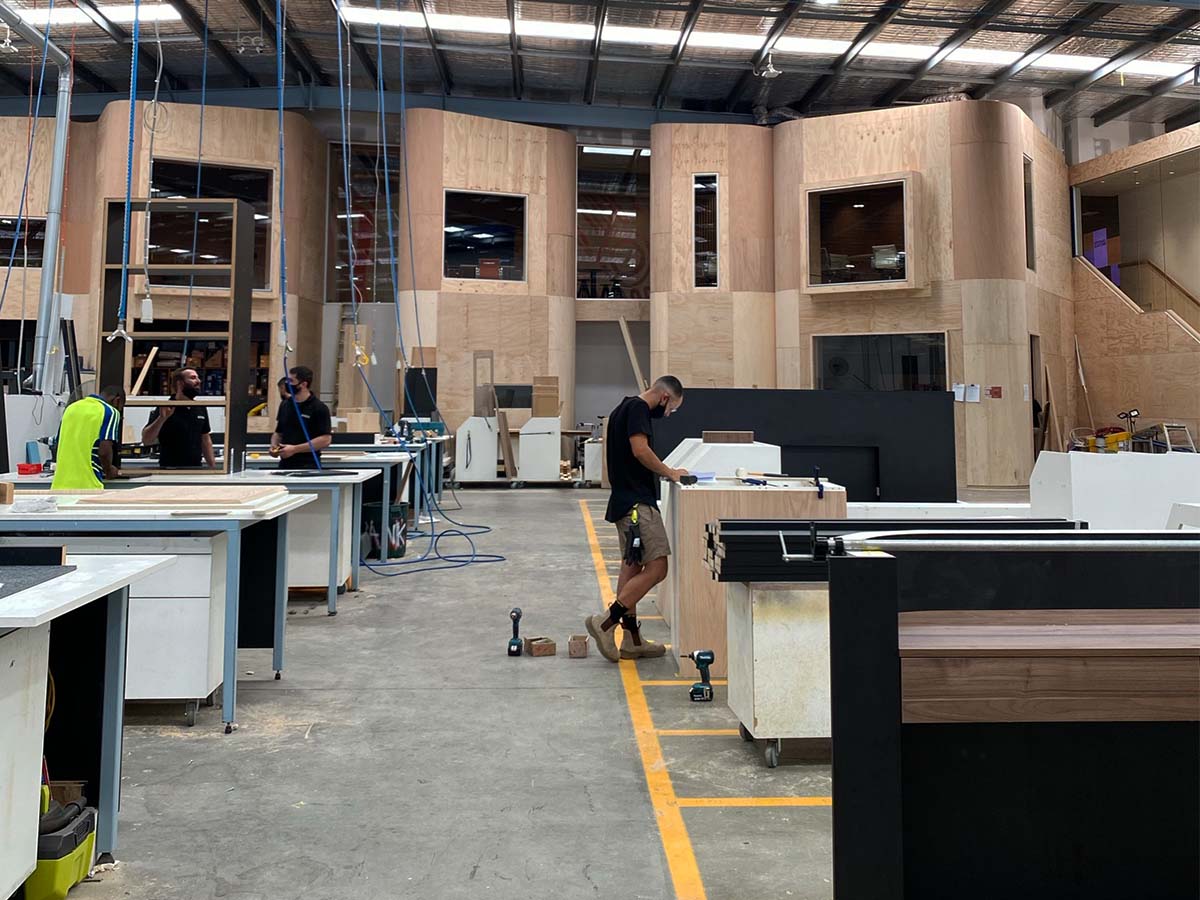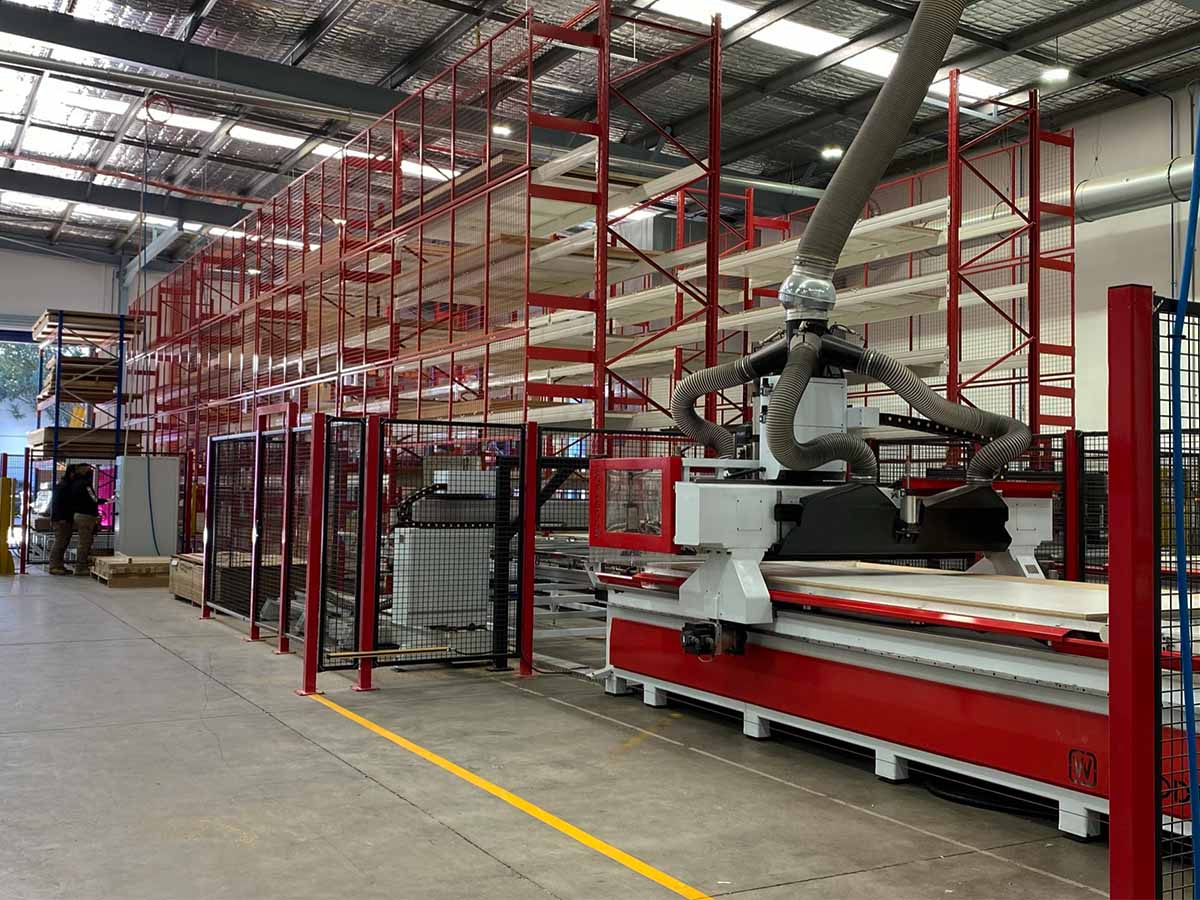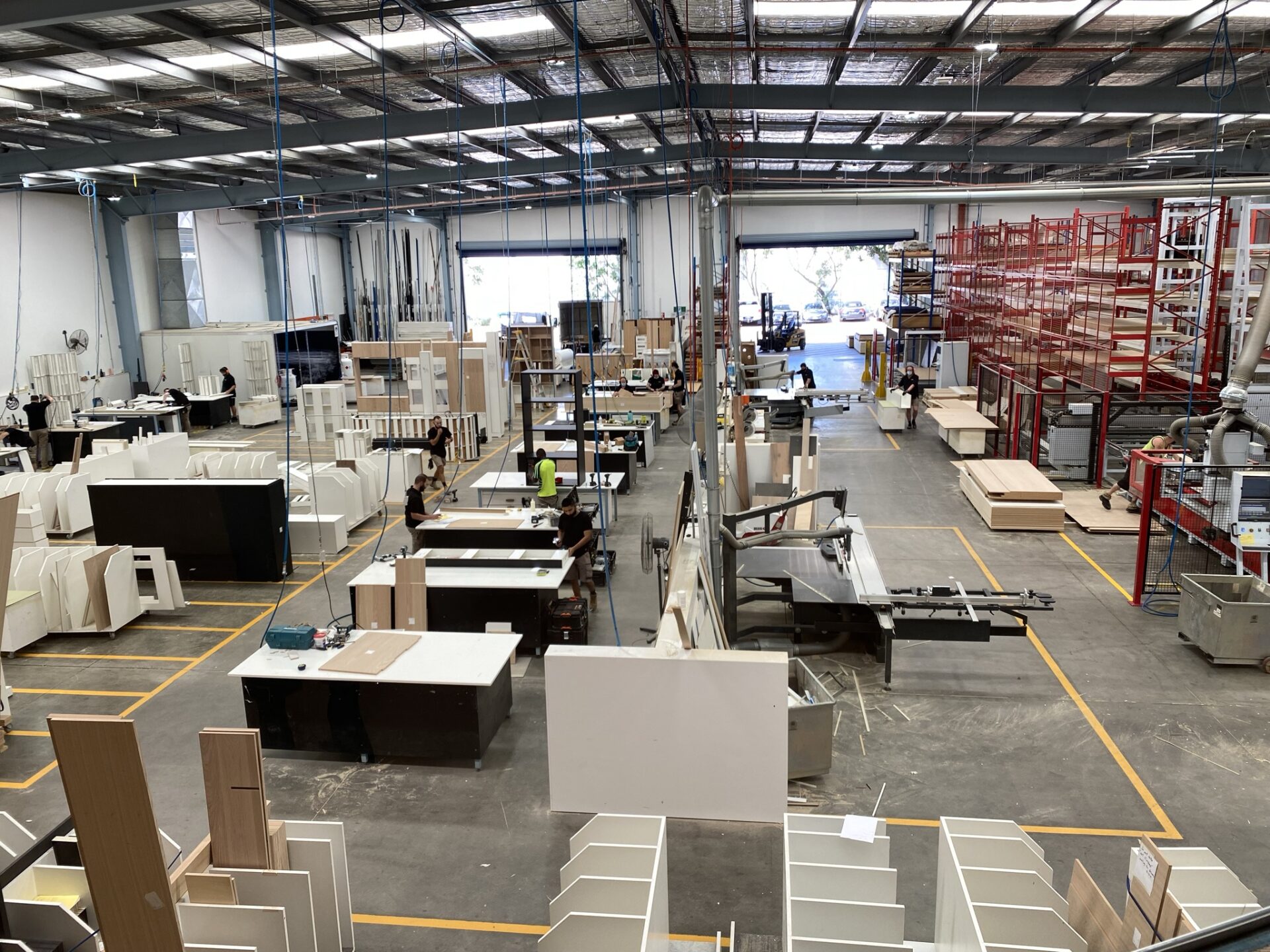 How do you stay ahead of constantly evolving techniques and trends?
Intermain has always valued innovation, which as a core value, empowers our team to try new materials, techniques and be creative. Also, working with international architects, we're fortunate to be exposed to global trends before they hit Australia. As a result, we're able to generate solutions with a "think global, act local" approach and, as a bonus, support our local economies.
Have you seen an increase in demand for local joinery?
We have seen a shift in the last couple of years, primarily due to COVID, however, I believe it's here to stay. Clients are assessing their supply chains, asking "are they using sustainable solutions?" "Is the procurement socially responsible?" With local manufacturing, we're able to provide more transparency throughout the entire process. There is something special about inviting clients to tour the facility while their orders are being produced; they're able to be involved, touch and feel the items while in they're in production. 
Over the years, the Intermain workshop has grown to a 2,000 sqm facility; however, some things have stayed the same, for example, boardrooms overlooking the workshop and the giant wooden bespoke hands at the entry. So, what's the story behind this? 
Andrew Johnson will have to answer this one! He has his quirky ideas that he's brought through each factory which we love; it reminds us of where we started, to where we are now.
The boardrooms overlooking the factory is a no-brainer; we enjoy bringing clients, architects, and designers in and showing off their pieces during production, giving them a big-picture, view of what we do.
What is your personal operating philosophy?
I'm big on positive staff culture; I want our team to enjoy turning up to work every day. Promoting innovation and ensuring employees feel empowered to reach their full potential in their specialised roles goes a long way. I can't wait to see what the next 10 years bring.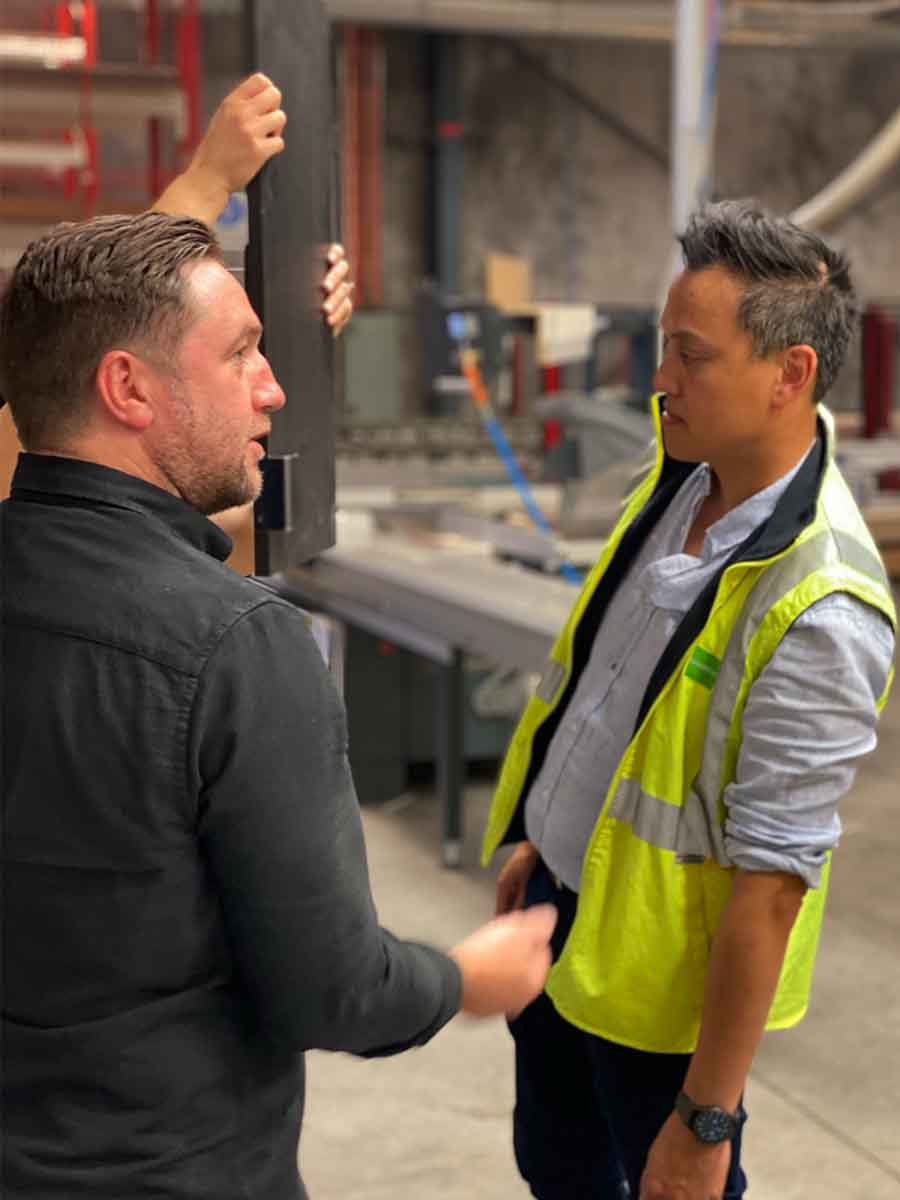 If you would like to learn more about working with our team at Intermain, please reach out to us at contact@intermain.com.au