EMPLOYEE SPOTLIGHT, Anna Vourakis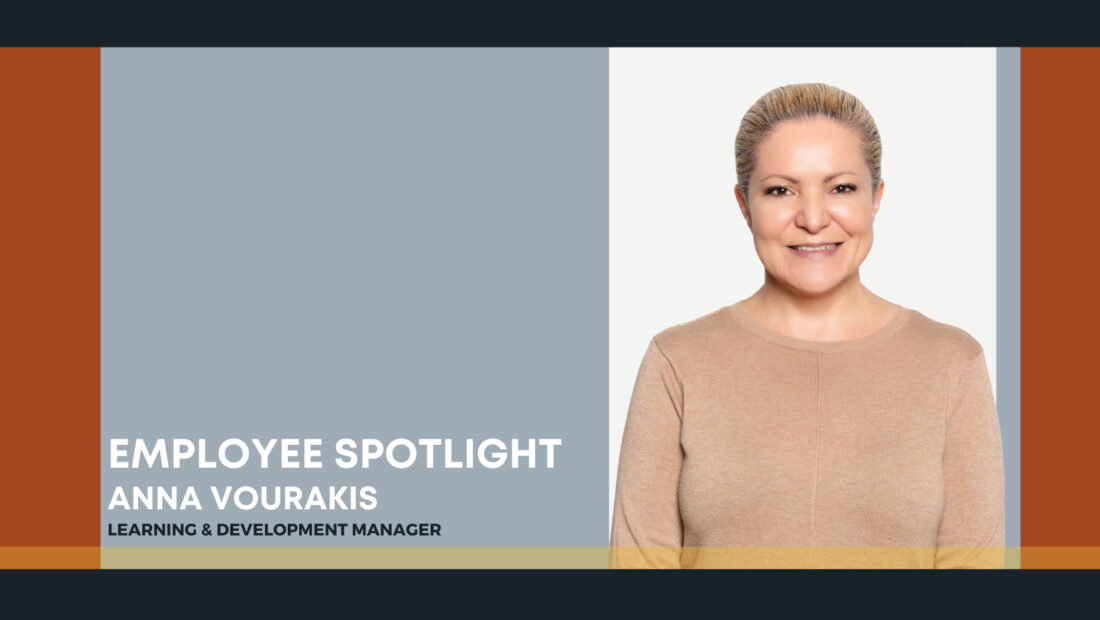 Meet Anna Vourakis, Learning and Development Manager at Intermain
As a new employee, Anna is your first point of contact; she is your onboarding partner, helps you navigate our systems, and whether you're working from home, in the office or on-site, she'll set you up for success from the beginning with the right training.
Starting with Intermain as Commercial Manager Assistant, Anna has a background in professional training and facilitation; her skills were quickly recognised, and she was swiftly appointed Learning and Development Manager.
Anna is delighted to share some personal insights about career progression, the importance of continuous learning, as well as her experience with a short cameo at the 2015 Tribeca Film Festival!
Where did your career start with Intermain? 
When I first started with Intermain, I was motivated to take on a new challenge and play an active role in process improvement and system rollouts. In addition to working in operations, I had a passion for training and facilitating; I was excited to utilise that skillset with Intermain. Over time, the demand for Learning and Development grew. As a result, I transitioned to focus full time on providing employees with support for professional development and setting new employees up with an excellent induction and onboarding experience. It has been a positive experience. I'm in a position where I get to know team members personally and play a valuable role in their professional development.
What has been a highlight in your role as Learning and Development Manager?
Having the support from the Management team to take the lead in my role and be empowered to have full accountability for my success. In addition, I've had the opportunity to develop and continually improve the Intermains onboarding and induction process, allowing our new starters to have a seamless transition into their new roles, feel supported, and showcase their strengths quickly.
What's your best lesson learnt?
When others win, you win. 
I have always felt empowered by other people's success, especially if I've had, even if a tiny contribution to getting them to where they need to be. 
Do you have any advice for people looking to start a career in construction or looking to progress in their current career?
My number one piece of advice is don't stop learning!!! Whether in construction or any other industry, continue developing your skills, learning from those around you, and connecting with mentors.  We've all experienced how quickly things can change; the only way to stay ahead of the game is to make sure you are always well informed and open to learning.
A fun fact that people might not know about you?
About 15 years ago, I was part of the Actors Studio in North Sydney; I learned improvising and even secured minor roles in short films. One of them made it to the Tribeca Film Festival in New York; I was convinced my 2-minute appearance would earn me an Oscar, but alas, all I got was a comment from the Director "thanks for that, I'll try not to cut you out of the film". It's safe to say my Hollywood dream ended right there!
If you would like to learn more about working with our team at Intermain, please reach out to us at contact@intermain.com.au